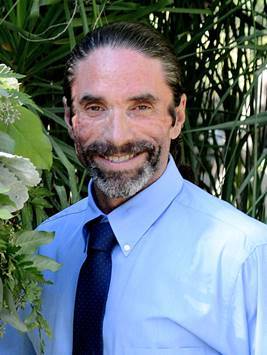 MAGE COURTESY OF BRIDGE & TUNNEL COMMUNICATIONS
Jasper Cole
The life of a character actor is interesting. Almost as interesting as some of the parts they get to play. Viewers remember the face, but can't always place it with a particular role or project. Out in public while at dinner or shopping for groceries, he's that guy, you know the one, that was in, that funny movie, why can't I remember the title, ("MacGruber") no he was on that TV show ("CSI"), not that one the other TV show ("Brooklyn Nine-Nine"), no wait he was the commercial that was just on ("Direct TV"). For the last 26 years Jasper Cole has loved every minute of it.
On an ordinary September day while the majority of Americans are working at their regular jobs Hollywood's go to "Bad Guy" veteran character actor Jasper Cole is making his way to five (5) different auditions for five (5) different film and television projects in Los Angeles.
Each audition is in a different location. As anyone who lives in Los Angeles or has visited their recently knows traffic is a nightmare. At certain points of each day traveling three (3) miles by can take an hour. Most people have to deal with the traffic twice a day, not seven or eight times like Jasper on this particular day. Even as he sits in bumper to bumper noon time traffic his upbeat positive attitude is contagious over the Bluetooth.
Maybe this is why when I look at his IMDB he has over 112 film and television credits. Those credits don't include the 30 plus national commercials and countless theater roles which bring his total credits to around 175. That is an impressive body of work for any actor. Jasper a Georgia native takes nothing for granted and has no intention of slowing down.
In the next six months Jasper has several upcoming films releasing, including the highly anticipated Model Home, Captured, Savage Sistas, and The Ones Above. He is currently shooting an episode for the new CBS series "Training Day."
In addition, Jasper hosts the popular syndicated podcast, "One On One With Jasper Cole" avail at iTunes, iHeartRadio, Stitcher and Spreaker. Also visit:
@jaspercolesays
@oneononejcole
http://www.huffingtonpost.com/entry/spotlight-on-hollywoods-busiest-character-actor-jasper_us_57f9929ae4b0b665ad81825f?